Callcenter Software
The solution for telephony, mail and chat.
Inbound and outbound calls with built-in VoIP telephony
You want to offer better service or help your sales team to close more deals? The callenter software from telegra improves efficient, performance-optimised work in customer contact, both inbound and outbound.
Fail-safe and GDPR-compliant
Simple integration through ready-made plug-ins in CRM or helpdesk systems
Integration of all contact channels: Telephony, e-mail and chat
Browser-based with integrated softphone for VoIP telephony
Powerful feature set
Browser-based

Your agents will work browser-based in the future. No software to install. No extensive rollouts that you have to coordinate with your IT.

Integrated softphone

Calls are answered in the browser. No more phones on the desk. But only if you want it that way. Otherwise, every call can land on a desk phone as before.

Extensive call routing functions

Callflows can be intuitively edited in a graphical editor. With all the routing functions you can imagine. And this applies to all channels: Telephony, e-mails and chat.

Prompts

You can create your announcements for hotlines directly via text2speech or upload your own audio files. Simply click to place them in the callflow where they are needed.

Voice menus and IVR

Create queues that don't annoy anyone. With an announcement of the current waiting time or automatic acceptance of a callback request if it takes longer. You can configure the selection menus exactly as you require.

Plug-ins and interface

Existing CRM and helpdesk systems of the major manufacturers can be connected quickly and easily with just one click by using plug-ins. If you use other systems, the integration is possible via REST interface.

Real-time statistics

You need to know what's going on. And our real-time statistics help you to keep a constant overview. All the key figures that are important at a glance, clearly and visually presented.

Multichannel

Bundle your contact channels in one tool and optimise your service processes. You want to start with telephony only? No problem: Our call centre software is modular and can be expanded step by step.

Wallboard

Easily create your own parameterisations and views and display them transparently in the wallboard. With our call centre software, this is as simple as a child's play.
Software solution from the German cloud
Our company headquarters and servers are located in the heart of Germany and your data never leaves the country. Germany has one of the strictest data protection laws in the world.
Our promise: We are close to you and want to be the central contact when it comes to your business. We don't just create software, we give you comprehensive advice on what the best solution for you might look like.
Always there for you: 24/7/365
Support in your language
Over 20 years of expertise in business
Certified according to ISO 27001
Good design offers more efficiency and ensures motivated employees
We are aware that thousands of people work with our callcenter tools every day. And they should be happy with them.
That's why we attach a lot of attention to design and functionality in our callcenter software. Efficiency is realised when user interfaces are intuitive and recurring work processes can be carried out easily and quickly by the software.
The best way to convince yourself of the performance of our call centre software is to take part in a demo web session:
A selection of our customers
Our call center tools in a nutshell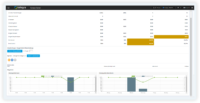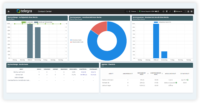 Works with any telephone system
Are you wondering how our call centre software actually works? Here we explain it quite simply:

Routing the call to our system
Of course, we have to access your call somehow. But it's quite simple: You simply forward your hotline number to a number we give you. The call is already in our network and we can start working our "magic".
You would like to have your telephone numbers switched directly to our network and have everything from one source, in order to save money at best? No problem. You can migrate your current number to our network.
The call is in our hands: here we go!
Our software is located in our own data centres. Where exactly? Good news for your privacy experts: in Germany. The tools run geo reduntantly (distributed across several locations in parallel) on our servers. Every call is now processed and forwarded according to your specifications and settings. If, for example, all your colleagues are on a call, our network will detect this and ensure that your queue is activated with the settings you have parameterised (e.g. with the announcement of the expected waiting time).

The call is processed. And now?
In the end, it has to ring somewhere (unless you offer an automatic callback, for example). The question of all questions is: Where does it ring? The simple answer: wherever you want it to ring. When logging into the system, each agent can enter an individual phone number under which he or she can be reached. This can be a mobile phone number, a landline number of the home connection or even the desk phone at the workplace. And that's exactly why we don't care what kind of telephone system you have in use: In the end, it will ring too. You think it doesn't ring so well? Then simply use the integrated softphone of our call centre software!
Contact Centre Software with optional VoiceBot
Our call centre software offers real AI:
With us, artificial intelligence is not just a buzzword, but an extension of our call centre software and can be used directly as a product: with our optional voicebot. It works like Alexa or Siri. And directly on your hotline: The solution can help to automatically recognise caller concerns, answer them yourself or forward them to the right place.
Telephone tuning for your helpdesk: Our ACD plug-in
Fast integration of real call centre telephony
We offer you ready-to-use plug-ins for a range of tools that can be installed with a simple click. They provide extensive telephony functions in the interface of your software already in use.
Is your tool not included? Then contact us. Via our API, we can integrate ourselves into any software that has an interface.
Benefits
Of course, some providers offer their own telephony functionalities. However, we offer you 20 years of experience in the field of business and call centre telephony and significantly more functionality.
With our plug-in for Salesforce, we enable you to use the full potential of this software on the phone.

One of the leading helpdesk solutions. Even better with the plug-in for professional call centre telephony.

Create tickets directly from the call. The telegra telephony plug-in for Freshdesk makes your helpdesk more efficient.

Hubspot is the boost for your sales activities. Make sure that your team also delivers excellent sales on the phone.

The Connector provides the connectivity of Power BI with the telegra ACD to retrieve data about calls, agents and hotlines.

Zoho is the complete solution for excellent customer service. With the integrated telephony of telegra, it is also for the telephone.
FAQ
Yes, the telegra callcenter software works with any telephone system. No changes or new hardware purchases are necessary.

From a technical point of view, the effort is straightforward. Since our solution is completely cloud-based, no software needs to be installed or hardware configured. From a technical point of view, the system is ready to go at the click of a mouse. To be honest, it has to be mentioned that there are often some details that have to be taken into careful consideration:

Have all agents been trained on the new system?
Are there labour law issues to consider, based on company agreements?
Are there special requirements for statistics reports?

However, as a long-standing technology partner in the call centre business, we know these details and our project team is always available to help you with these issues

Yes, it is: The abbreviation "ACD" stands for "Automatic Call Distribution". These software systems ensure that calls in call centres are assigned to agents according to certain parameters (waiting time, reason for call, customer value, etc.), who then take the call. However, the telegra call centre software offers these functions not only for calls but also for e-mail and chat.

The telegra call centre software pricing model is simple, transparent and fair: The price components include:

Setup costs
Provision costs
Licence costs

The number of licences can be adjusted monthly and increased or decreased accordingly. There are no fixed terms and the contract can be terminated on a monthly basis. The calculation of licences refers only to licences used in concurrent operation. A licence can therefore be divided between several workstations, provided they are not used simultaneously. This means:

There are no per-minute costs for using the platform
The setup includes the complete initial configuration of the system according to your specifications and the training of administrators, team leaders and agents
There are no running times

Our call centre software is hosted geo-redundantly in our own high-security data centres in Cologne and Düsseldorf. As a telephone network operator, our entire ITC infrastructure is designed for processing mass traffic. We offer you maximum reliability and automatic updates so that your system is always up to date.

In short, yes. The most important thing for you first: All data remains in Germany, because our data centres are located in Cologne and Düsseldorf. Our company processes are also certified according to 27001. Regular audits ensure the continuous development of our security standards.

By the way: As a telephone network operator, we are supervised by the Federal Network Agency and are subject to the strict requirements of the German Telecommunications Act with regard to confidentiality obligations.

We are there for you 24 hours a day, every day of the year. Either during our business hours via the normal service channels, or via our on-call team. We know that our call centre software is a business-critical focus. If something doesn't work, your business comes to a grinding halt. That makes it all the more important to be able to react at any time. You can find the exact rules in our Service Level Agreements (SLAs).
Let's talk about your requirements
No matter what stage you are at with your planning. We are your contact.